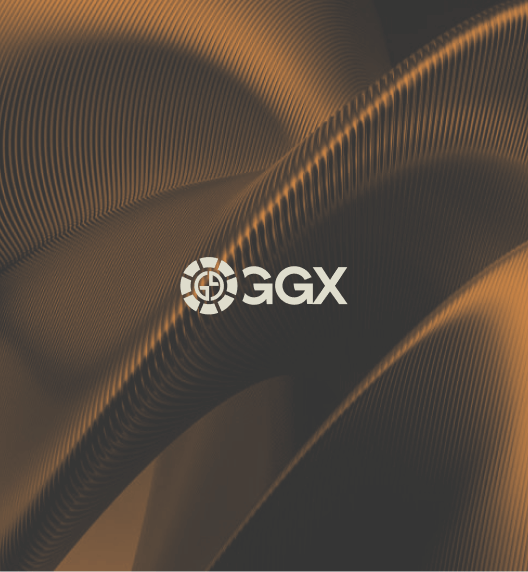 Golden Gate (GGX) is a cutting-edge interchain infrastructure protocol building towards a future free of the constraints posed by the interchain communication and liquidity transfer solutions currently available in Web3. Beyond merely improving leading cross-chain technology, Golden Gate has architected and is building its [system] to be entirely protocol-agnostic in order to fundamentally transform crypto infrastructure. Specifically, Golden Gate will be a [tailwind] for cross-chain activity, unlocking use cases not possible under the previous paradigm of cross chain transfer and communication, while drastically improving the experience for developers. This will have numerous implications for cross-chain bridging, and novel DeFi more broadly, and will help address issues plaguing the cross-chain ecosystem.
How Golden Gate Transforms Bridges
While the bridging landscape has materially evolved, the current state is still maturing and improving. The historical evolution went from asset-specific (e.g., WBTC) to chain specific (e.g., Polygon PoS Bridge), to application-specific (e.g., Thorchain), and to general communication protocols (e.g., IBC). Simultaneously, there has been an evolution from trusted systems, for example, a multi-sig, to increasingly trustless systems, such as light clients, relays, and proof-based systems.
Golden Gate's Refusal of Trade-offs
However, as time has passed, numerous projects have come to market with different trade-offs concerning security, speed, connectivity, capital efficiency, and statefulness, while technical advancements have continued. As a result of this process, the landscape has generally progressed from fully trusted systems to more decentralized ones focused on cross-chain general message passing. Still, it has become fragmented across numerous protocols without one becoming the de facto standard. Instead, there exist a variety of sub-ecosystems with their network effects of applications and execution environments that remain siloed from other general messaging ecosystems that have established their small networks.
Golden Gate's Holisticness and Aggregation of Liquidity
Now, with Golden Gate's Incentivized Message Delivery Protocol (IMDP), leveraging a network of couriers running light clients to deliver messages for efficient cross-chain communication, bridges do not need to rely on a particular generalized messaging protocol but can function across numerous standards, including IBC, LayerZero, XCMP, among others. This means that instead of bridges selecting a specific standard with its ecosystem, bridges can now exist simultaneously on top of numerous communication protocols, enabling them to aggregate liquidity across messaging, increasing network effects without enshrining a particular standard. This is critical for bridge application developers who may not want to limit their implementation to a specific protocol, eliminating their need to effectively 'take a bet' on which general communication protocol will become the go-to standard. Requiring developers to 'take a bet' has, in the past, stifled the network effect that occurs when developers can build on all chains. Golden Gate unlocks this explosive network effect for developers.
[Novel DeFi Reimagined and [Natively] Cross-chain DApps Not Possible Elsewhere]
Golden Gate opens DeFi to its next wave of innovation by providing a protocol that permits DeFi to build on all chains, and thus, enables multichain DeFi with applications not possible in centralized and single-chain environments. There are currently several novel DeFi applications being built on Golden Gate that are impossible elsewhere.
Moreover, Golden Gate lives at the intersection of Web2 and Web3 development by allowing full stack developers to code in traditional programming languages like javascript and compile into WASM smart contracts. Golden Gate has been built with a hybrid virtual machine, allowing for crypto-native Web3 developers coding in solidity, and those from Web2 coding in WASM. This opens Golden Gate to the global software development community of 30 million coders and programmers, including Wall Street and financial product developers, not only the crypto native coders of DApps in Rust, Solidity, or Move.
Golden Gate's scalability and connectivity augments existing isolated and fragmented infrastructure by acting as L2 for All-Chains with in-built cross-chain Oracle data capabilities, helping protect communications and liquidity in Web3 and unlocking compounding effects for DeFi orchestration at deep scope and scale. Golden Gate's implementation of processes and testing taken from aerospace, including formal verification, enshrines its combination of the interchain infrastructure of L0 programmability, L2 optimization, and cross-chain Oracle making it comprehensively secure. This relationship and interplay of protocol features and benefits positions Golden Gate in a uniquely new realm of innovation and DApp development not possible elsewhere in Web3.
Golden Gate will help usher in an era in crypto where assets and DeFi applications are natively cross-chain and interoperable, abstracting away the need for developers to focus on these lower layers of the stack and enabling users to move their assets across applications and ecosystems without all the constraints and hassle. Now, instead of being restricted by execution environments, and thus the limiting of DeFi applications' access to liquidity within a specific blockchain ecosystem, the script can now be flipped, where the execution environment is not a decision that constrains liquidity, but that instead aggregates it across Golden Gate's protocol agnostic environment, a fundamentally interoperable programmable interchain layer 0 unifying fragmented infrastructure and protecting communications and liquidity in its all-encompassing state.
ABOUT GOLDEN GATE
Golden Gate (GGX) is interchain infrastructure that delivers protocol agnostic cross-chain communications and liquidity routing, featuring comprehensive security architecture. Golden Gate is delivering a next-generation programmable layer 0, with an embedded hybrid virtual machine, and advanced DeFi orchestration capabilities that contributes critical infrastructure for Web3's emerging "Internet of Blockchains." Golden Gate is developed by a team that collectively helped build key components of our industry's first generation fragmented infrastructure, now with the mission to bring frictionless composability and enhanced security standards to Web3.
Contact Details Golden Gate, Lisa Loi, info@ggxchain.io